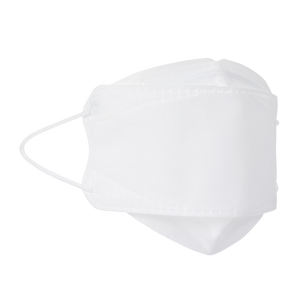 Flanon
Flanon Mask® - 50 Pack (White)
Sale price Price $45.00 Regular price $99.00 Unit price / per
❤︎ Free shipping
·  3 Layer with High Filtration (0.8~0.9 µm) Average size of the droplet is 5 µm. (Pollen 20 µm.) Don't worry about infections through droplets.
·  3D shape: One size fits all - adjustable for every face shape.
·  Breathe comfortably: Much slimmer than conventional masks, great for outdoor activities.
·  Premium quality: Made with 100% PP* non-woven for maximum protection and comfort. Preventing skin irritation.
·  Free of harmful chemicals: Doesn't contain toxic substances and BPA FREE.
·  Comes with 50 premium masks. 
·  In stock, FREE SHIPPING (FAST!!)
·  Made in South Korea and distributed from California and Pennsylvania.
FlanonMask® Donation Campaign  We're donating 1 mask pack for every 50 mask pack sales to our local essential workers and heroes. 
* PP(Polypropylene): The thermoplastic polymer used in diapers, sanitary pads, medical gowns, and masks.